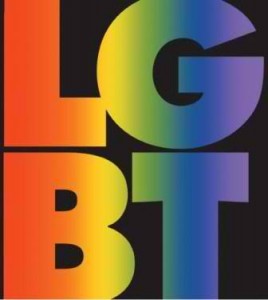 When Pope John Paul II formally apologized for the persecution of Galileo, it was an apology that took the Catholic Church more than 300 years to make.
If it also needs 300 years for the Catholic Church to apologize for the persecution of LGBT people, then there is no better time for LGBT activists to start working on this but today. And there is a great opportunity today to open minds and provide accurate information to refute the statements of Dr. Ligaya Anacta Acosta, regional director of Human Life International (HLI) Asia and Oceania, that appeared on two different articles.
In the article "Being portrayed as oppressed is best way to public sympathy, homosexual activists told," Acosta asked the following questions:
"Are they really oppressed? We see many gays in the media… in fact, they lord it over [in the industry] so how can they say that they are being oppressed?"
I must say that this is perhaps the weakest, most misinformed reasoning that I have ever heard. The media is the last place Acosta should look at if she wants to have a glimpse of reality. This kind of reasoning is an insult to the couples who were almost declared persona non grata for committing their lives to each other. This reasoning is an insult to Hender Gercio who was denied the simple right to be addressed with the right pronoun in class. It is an insult to the gays and transgenders in Cebu who were attacked with pellet guns. It is a grave insult to the more than 141 LGBT Filipinos who were not only oppressed but killed because of hatred. Acosta must rethink her conclusions because they are based on a distorted version of reality. Otherwise, it would do her well to actually talk to the gay media personalities she is referring to and ask them what kind of oppression they had to go through (and are still going through) before reaching their current status.
Acosta has also claimed that the "homosexual revolution" is political as it is based on a "Marxist mold." In the article "'Homosexuals are born that way' theory long debunked," the article supports her claim with the following statement:
"Another significant incident in the history of the homosexual agenda was the removal of homosexuality from the list of mental disorders by the American Psychiatric Association (APA), which turned out to be a political move rather than one based on findings of scientists."
Acosta is then quoted as saying:
"Is homosexuality really normal? This all started in 1973 when the American Psychiatric Association, under intense pressure from gay groups, removed homosexuality from the list of mental disorders. But we have to take note that [the organization] never did say that [homosexuality] was normal,"
This is another case of picking out facts that conveniently support one's argument while leaving out the rest of the evidence, thereby suggesting an imbalanced perspective.
According to Eric Manalastas of the Psychological Association of the Philippines, "there are lots of studies that show being lesbian/gay is not a disorder." Manalastas adds that this is "why the DSM (Diagnostic and Statistical Manual of Mental Disorders) was revised — in response to better knowledge and growing understanding that the problem was not being gay/lesbian. Rather the problem was the stigma and discrimination faced by gay and lesbian people"
This also begs the question of how homosexuality was even included in that list to begin with. Acosta must present compelling scientific evidence to support the inclusion of homosexuality in that list. If she cannot, then it is irrelevant if the move to take homosexuality off the list is political in nature or not.
The truth is, the "Marxist mold" and the politics behind the LGBT movement are irrelevant to me when I can't hold hands with my partner in public. To me, it is hardly political, it is personal. When children are bullied because of how they express their sexuality, it doesn't matter to them what disorders are on the list of the American Psychiatric Association. To these children, it is hardly political, it is personal. When lesbians are raped to cure them of their "disease," they don't care much about how homosexual activists gain public sympathy. To these lesbians, it is hardly political, it is personal.
So stop referring to our activism as the "homosexual agenda" and start acknowledging our human rights. Don't wait another 300 years before admitting you have been as wrong about us as you were about the universe 300 years ago. All it takes is a little love and compassion and you will see that our oppression is very real. Our oppression is very personal.
Read original article here | Read more from the same writer here