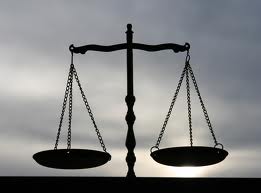 One of the principles of secularism is doing good for goodness' sake: "Whether there be other good or not, the good of the present life is good, and it is good to seek that good." The English secularist George Jacob Holyoake, who coined the word "secularism" in the mid-19th century, asserted, "Individual good attained by methods conducive to the good of others, is the highest aim of man, whether regard be had to human welfare in this life or personal fitness for another. Precedence is therefore given to the duties of this life."
Since this utilitarian ethical principle is not grounded on the moral dictates of a transcendent being, i.e., God, it is not surprising that theists are quick to criticize it as lacking an ontological foundation, meaning there is no basis for conceptualizing such moral system in the first place. They then proceed to cite David Hume's is-ought problem and G.E. Moore's naturalistic fallacy, insisting that it is impossible to derive an "ought" from an "is" or to infer moral obligations from mere observations of nature, and that what is naturally pleasant or desired is not necessarily "good".
While Hume wrote in A Treatise of Human Nature that it surprised him to find an ought instead of an is, there seems to be nothing in the book expressing the impossibility of bridging the is-ought gap. Hume only said that "'tis necessary that it should be observed and explained; and at the same time that a reason should be given; for what seems altogether inconceivable, how this new relation can be a deduction from others, which are entirely different from it."
Moreover, the rules apply to both theists and nontheists, and if the requirements for bridging the gap are set to go beyond common sense and into ontological obsession, I doubt that even Divine Command Theory can bridge it. Someone claiming that God exists and has laid down certain rules (an is statement) is also expected to explain why we ought to act accordingly, and after all the rationalizations have been exposed and eliminated, it all boils down to one thing: we ought to obey and please God for the welfare of our souls.
While the secularist does not necessarily rule out the possibility of a life after death since it's unprovable either way, he gives priority to his welfare in this life: "For a future state Secularism proposes the wise use of this, as he who fails in this "duty nearest hand" has no moral fitness for any other." And since claims of divine revelation are all hearsay and our common sense dictates that the Bible is a dangerous guide to morality, secularism "offers the guidance of observation, investigation, and experience. Instead of taking authority for truth, it takes truth for authority."
The word ought was originally used to express duty or obligation (and this is probably how Hume intended to use it), but modern usage has expanded its meaning to also indicate advisability or desirability. Since the secularist believes in the improvement of this life by material means and that science is the available Providence of man, if he wants to be happy then he knows what he ought –  what he is well advised – to do, and that is to seek happiness in ways that are conducive to the happiness of others so as to encourage mutual effort in perpetuating everybody's happiness.
As for the naturalistic fallacy, while it is true that "pleasant" is not necessarily tantamount to "good," it seems that all of mankind's conscious acts are ultimately motivated by pleasure. The blogger Philosophy Bro put it succinctly:
"People want to be happy; that seems pretty clear. What makes people happy? Why, pleasure makes people happy…Pleasure is the only thing people want for its own sake, as an end; everything else people do is to attain some final pleasure…For some reason dudes keep insisting that there's more to life than pleasure. And to them I say, "Really? Like what?" When they start listing shit like literature and the arts and human excellence, I know they're not paying attention because all of those things are pleasurable."
As for the theists who define "good" as something that God commands or desires, the is-ought problem is thrown back at them: why do we ought to do good and obey God? And if they are honest enough they will admit that it's because they want to have a pleasant eternal life in Heaven and avoid perpetual torment in Hell.
And so it seems that for the theist and nontheist alike, morality, or at least the standard by which a person judges actions with either approval or disapproval, is ultimately rooted in the pursuit of pleasure and the avoidance of pain. In Of Vice and Virtue, Hume wrote, "For granting that morality had no foundation in nature, it must still be allowed, that vice and virtue, either from self-interest or the prejudices of education, produce in us a real pain and pleasure." An article in Stanford Encyclopedia of Philosophy paraphrases Hume: "[I]t is because we are the kinds of creatures we are, with the dispositions we have for pain and pleasure, the kinds of familial and friendly interdependence that make up our life together, and our approvals and disapprovals of these, that we are bound by moral requirements at all."
And while the secularist does not concern himself with ultimate or eternal scenarios of pleasure and pain as much as the immediate and foreseeable consequences of his actions, it does not mean that his morality is inferior. In The Science of Good and Evil, Michael Shermer explained that "like everyone else, I face judges that are in their own ways transcendent and powerful: family and friends, colleagues and peers, mentors and teachers, and society at large. My judges may be lowercased and occasionally deceivable, but they are transcendent of me as an individual, even if they are not transcendent of nature…real people whose lives are directly affected by my actions, and whose actions directly affect my life."
The secularist's judges may not be as fearsome as a deity capable of sentencing people to eternal torture, but he nevertheless respects them deeply and holds himself accountable to them. That's because in this life, which is the only life we really know exists, these human judges influence our welfare and happiness in ways that we can clearly see and foresee. As such, we are accountable to them because we are ultimately accountable to ourselves.