"In brightest day, in blackest night
No evil shall escape my sight
Let those who worship evil's might
Beware my power… Green Lantern's light!"

~ Green Lantern Oath
The Anti-choice advocates have been telling lies about the RH bill, spreading fear and confusion among the citizens of the Philippines.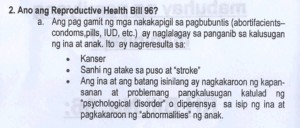 Wearing yellow, these sinister fear-mongerers weaken the willpower of legislators and advocates who have been fighting for the passage of the RH bill.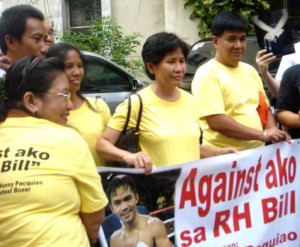 But there is hope. For whenever truth and freedom are threatened, the FF Lantern Corps are there. Recently, they appeared in the UP Lantern Parade.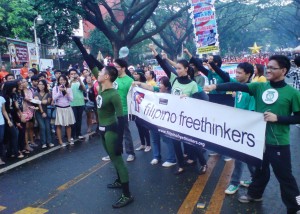 In solidarity with the UP Center for Women's Studies the FF Lantern Corps marched, the lanterns on their chests symbolizing truth that overcomes lies, the green in their costumes symbolizing willpower that overcomes fear.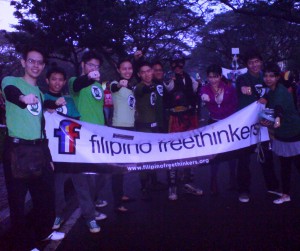 The UP lantern parade ended, and our heroes triumphed — they had fun, the crowd appreciated them, and awareness was raised for the RH Bill. But this is only one of the many battles the FF Lantern Corps will face. For they shall continue to fight for the RH Bill and other secular causes in creative ways, taking a stand for reason, science, and secularism. In brightest day, in blackest night.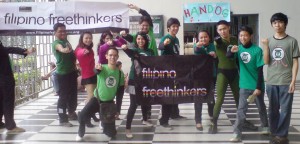 Thanks to our allies at the UP Center for Women's Studies for letting us march with you.
Click here for more photos.