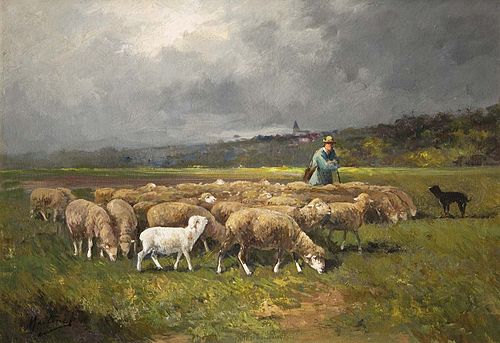 Democracy and with it, freedom of choice, are among the best moral ideas that we have developed, a "universal value" of the 20th century according to the economist and philosopher Amartya Sen. Poor and powerless people do not have much of both, but most will agree that having more is the right way to go. I say "most" because believers of one-man, one-party or one-religion rule do still exist and assert that orders from above work best, or that people are like sheep that constantly need a shepherd for direction. Consider this gem of such thinking from CBCP president Bishop Nereo Odchimar as told in the report "CBCP renews opposition to RH bill ahead of SONA":
"The bill ignores moral and religious considerations in the name of democracy and freedom of choice in a pluralist society," he said. … He said the people's right to choose must always be guided by the Gospels and the teachings of the Church. "To ignore this principle is to ignore the light that illumines an upright conscience," Odchimar said.
"I disapprove of what you say, but I will defend to the death your right to say it" is a popular saying that most people agree with. Both deep and practical, it is something you can repeat to yourself as you overhear your neighbor enjoying the current brain-stopper on TV, or as you read the latest inanities of anti-RH groups. Well, Bishop Odchimar just upended that guide to good-neighborliness.
We know that Catholic doctrine states that contraception is intrinsically evil. But the bishop's statement is not about the evil of contraception anymore, but the evil of democracy. Odchimar is saying that beyond his right to proclaim his brand of morality, democracy must also give way so that only his moral choices remain. We have the freedom to choose as long as we stick to what he chooses. He must think that we really are dumb sheep.
The RH bill upholds the moral and religious views of all precisely through freedom of choice, and seeks to become law through a democratic process. Unlike Odchimar's proposal, no one will be forced. All can live with or without RH services. Even funding will depend on people's choices. If Catholics shift from artificial to natural family planning (NFP), then public money will also shift to funding NFP training costs.
The CBCP should be more careful about devaluing democracy and freedom of choice. Odchimar's claim about the RH bill ignoring moral and religious considerations is false. However, the country has had plenty of disastrous experience with the reverse, when democracy and freedom of choice were ignored in the name of interests cloaked in morality and religiosity.
Spanish friars came to the Philippines and amassed wealth and power as part of conquest, colonization and Christianization. We lost 300 years of national freedom. If those events are too distant to remember, Gloria Macapagal Arroyo's sham presidency should be memorable enough. Just two months after the May 2004 election, the bishop-friendly Arroyo was hurriedly anointed with legitimacy with these words from the CBCP:
It is the view of the bishops that the results of the elections reflected the will of the Filipino people.
Years after Arroyo's election cheating and large-scale corruption sparked popular protests, the majority of bishops continued to prop her rule through open collaboration* or acquiescence. All in the name of her anti-RH, conservative politics.
"Ang sinungaling ay kapatid ng magnanakaw" was Susan Roces' ringing sound bite on Arroyo's power grab. Bishops who wish to impose their morality after inflicting a corrupt and unelected ruler on us deserve a similar rebuke: Ang kapal ninyo!
————————————————-
* In 2009, Arroyo released public funds to Bishop Juan de Dios Pueblos who asked for a 4×4 vehicle as a birthday gift and to Bishop Diosdado Talamayan who asked for contributions to a clergy retirement home. A year before, the two bishops were reported to have "spent thousands of pesos for a full-page ad in a major broadsheet to express support for the Arroyo government and insist that the [bishops'] call for 'communal action' should not be interpreted as a call for people power."
---
The image of shepherd and sheep above is from a public domain work of Martinus Antonius Kuytenbrouwer d. J. (1821–1897), available at Wikimedia Commons