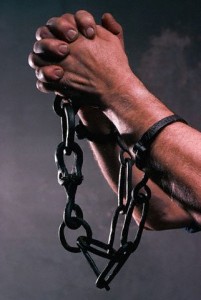 Senator Miriam Santiago's theological argument for the Reproductive Health Bill relies on the Catholic doctrine called "primacy of conscience." But some conservative Catholics think her understanding is flawed, one of her many "booboos" intended to "mislead faithful Catholics."
Is Sen. Santiago misleading Catholics when she argues that primacy of conscience allows Catholics to dissent on the RH Bill? Or are conservative Catholics just defensive because she found a loophole that allows Catholics to be progressive in such issues?
The answer is complicated, so I'll try to state it simply before expounding. Primacy of conscience means that a Catholic must act consistently with her[1] conscience. However, a Catholic must also have a conscience that's consistent with the teachings of the Church. Taken by itself, primacy of conscience gives Catholics freedom. Taken in context, it gives Catholics freedom to do what the Church tells them.
Conscience and Contraception
Consider contraception. The Church teaches that contraception is inherently evil. Catholics have an obligation to believe this — to make it part of their conscience. When a Catholic fails to believe this — or hold it as definitive — she is fully responsible for this sin (failure to believe) and is no longer in full communion with the Church[2]. When she uses a condom, she acts according to her conscience. Due to primacy of conscience, the sinful action cannot be fully blamed on her — she's only fully responsible for the sin of doubt.
Yes, she had freedom to use contraception — she does have free will (another complicated doctrine) — and was even right in doing so according to primacy of conscience. But she did not have freedom to believe that contraception was OK — primacy of conscience only applies to actions, not beliefs.
In a nutshell, it was right to act according to her conscience, but wrong to form her conscience independent of the Church.
Conscience and Confusion
If I failed to explain that simply enough, you can't blame me — primacy of conscience is one of the most easily misunderstood Catholic doctrines. This is why Cardinal George Pell, Archbishop of Melbourne, has been fighting against the doctrine for years:
"The doctrine of the primacy of conscience should be quietly ditched . . . because too many Catholic youngsters have concluded that values are personal inventions." Furthermore, the primacy of conscience is "a dangerous and misleading myth." In fact, according to Pell, "in the Catholic scheme of things, there's no such thing as primacy of conscience."
Cardinal Pell is not alone. Although he doesn't want to ditch the doctrine, Pope John Paul II understands how misleading this doctrine can be:
There is a tendency to grant to the individual conscience the prerogative of independently determining the criteria of good and evil and then acting accordingly… To the affirmation that one has a duty to follow one's conscience is unduly added the affirmation that one's moral judgment is true merely by the fact that it has its origin in the conscience.

— Pope John Paul II, Papal Encyclical Veritatis Splendor
The Vatican also acknowledges this confusion by warning of the "mistaken notion of autonomy of conscience, rejection of the Church's authority and her teaching [emphasis mine]" which leads to erroneous judgment.
Conscience and Obligation
As Pope John Paul II explained, the confusion comes from extending primacy of conscience from the realm of actions to the realm of beliefs. And because one acts as one believes, Catholics have the obligation to educate their beliefs first:
Although each individual has a right to be respected in his own journey in search of the truth, there exists a prior moral obligation, and a grave one at that, to seek the truth and to adhere to it once it is known. As Cardinal John Henry Newman, that outstanding defender of the rights of conscience, forcefully put it: "Conscience has rights because it has duties"
Here Pope John Paul II explains that Catholics have a right to follow their conscience because they have a duty to follow the Church. And in case you're wondering why I equated seeking the truth with following the Church, he made it very clear:
The Church's Magisterium also teaches the faithful specific particular precepts and requires that they consider them in conscience as morally binding… When people ask the Church the questions raised by their consciences, when the faithful in the Church turn to their Bishops and Pastors, the Church's reply contains the voice of Jesus Christ, the voice of the truth about good and evil.
But what about the current pope? Like many progressive Catholics, Sen. Santiago often uses Pope Benedict's following statement:
Above the pope as an expression of the binding claim of church authority," writes Ratzinger, stands one's own conscience, which has to be obeyed first of all, if need be against the demands of church authority.
But that's only part of the picture. Taken by itself, it does seem like the pope's statement allows Catholics to dissent. But taken in context, Pope Benedict's statement is consistent with those of Pope John Paul II and official Vatican teaching. He explains that although following conscience is a duty and is never wrong, informing conscience is also a duty, and neglecting to do so is always wrong:
It is never wrong to follow the convictions one has arrived at—in fact, one must do so. But it can very well be wrong to have come to such askew convictions in the first place… The guilt lies then in a different place, much deeper—not in the present act, not in the present judgment of conscience but in the neglect of my being which made me deaf to the internal promptings of truth. For this reason, criminals of conviction like Hitler and Stalin are guilty.

— Pope Benedict XVI (then Fr. Ratzinger) while serving as Chair of Dogmatic Theology at the University of Tübingen in 1968
Conscience and Clarification
There are two variables at play here. Let's call them the two duties of conscience:
Educate your conscience.
Obey your conscience.
Primacy of conscience only applies to the second duty, and fulfilling it is not complicated: following your conscience is right, not following it is wrong. But primacy of conscience does not apply to the first duty. For this, primacy of Church is the rule: believing the Church is right, not believing it is wrong. With this, we come up with the duties of conscience according to the Catholic Church:
Believe what the Church says should be in your conscience.
Obey your conscience.
And if your conscience is consistent with what the Church says — and Catholics have a moral obligation to ensure this[2] — then we finally have this:
Obey the Church.
Where did the primacy of conscience go? This is what our investigation has finally revealed. In the words of Cardinal Pell, "in the Catholic scheme of things, there's no such thing as primacy of conscience." At least not in any meaningful sense that actually grants Catholics freedom. Because as Rosa Luxemburg said, freedom is always the freedom of dissenters.
In the Catholic scheme of things, Catholics have a duty to obey the Church. But the clergy won't tell you this. They'd prefer to tell the laity that their only duty is to believe, and I think progressive Catholics would prefer this, too. Why? Because Catholics are proud and even honored to be called believers. What do you call someone who is bound to obey?
_______
[1] I'll use the female pronoun because it's RH and also to remind you that we're celebrating 100 years of International Women's Day.
[2] The Catholic Church requires all Catholics to accept three kinds of truths:
truths that are divinely revealed or dogmatic teachings
truths that are taught infallibly by the Pope or the authentic ordinary Magisterium (also called the ordinary universal Magisterium) or definitive doctrines; and
truths that are taught fallibly (in a non-definitive way) but authoritatively by the Pope or the authentic ordinary Magisterium or authoritative, non-definitive doctrines.
You must be wondering why truths should even be categorized. Isn't something either truth or not truth at all? The reason is there are different degrees of acceptance required for each truth — and corresponding punishments for failing to do so:
dogmatic teachings are to be believed; failing to believe is heresy, which warrants automatic excommunication.
definitive doctrines are to be held definitively; failing to hold definitively excludes Catholics from full communion with the Church. I wrote about the implications of this in "The Penalty for Pro-RH Catholics."
authoritative, non-definitive doctrines are to be accepted at a level that matches the importance of the doctrine; failing to accept warrants punishment of the same level, depending on the importance of the doctrine.
[3] Source of the Satu Mare Chains Church image.