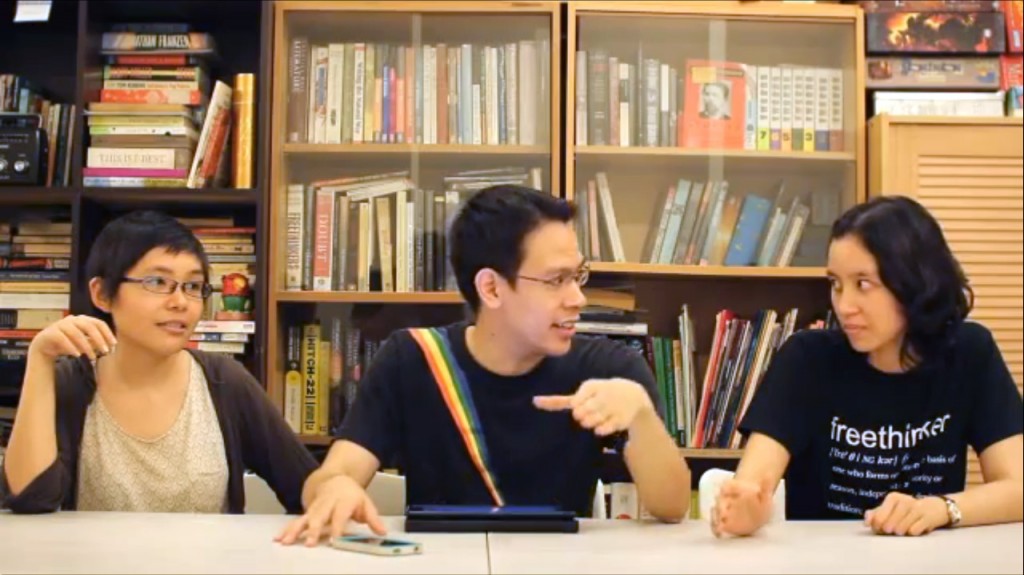 Our newest podcast (that's also a video) is up! Here, Marge, Ria and Red discuss the current protest of some Christian groups against the Lady Gaga concert, the difficulties of satire in a country where the news reads like stories out of The Onion, and how beauty queen Miriam Quiambao's courage in defiance of popular opinion has contributed to the awareness of LGBT rights.
What are your thoughts on these topics? Please comment on this page.
You may also download the podcast file here.