We are in bed, spooning like lovers although we're not. He is resting his cheek on my shoulder, creating some contrast with the statement he is about to make. Could you not wear clothes with plunging necklines?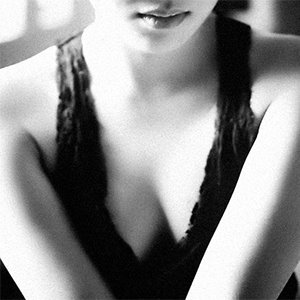 I could have picked a fight but I didn't. I said okay, thinking that would end a topic I didn't really want to get into. I have been told that I am highly opinionated and as a woman, this often leads to feeling like my decision to care for cats is a savvy one. Domesticated felines are the only male companions that will never feel threatened by the thought that I might be, sometimes not always, smarter than they are.
But this man holding me felt compelled to explain his demands. I just don't want to get into a fight. That can be categorized as sweet. But then again, I can't really blame guys for looking if you're wearing [slutty clothes].
He didn't use the term, but I'll make the leap and assume that this is what he means. This is not new, and this is not exclusive to men. My mother can never decide whether to feel horrified when I am wearing a sleeveless shirt that reveals too much of my bra or tsk-tsk at me for wearing long skirts and frumpy tops that make me look about twenty years older than her.
It's funny that this man felt like he was doing me a favor by essentially commanding me to dress "more appropriately" when I have had to fight every urge to snicker whenever I see him. Half of his wardrobe is composed of collared formal wear with a pattern that's much more suited to curtains of cabins in the woods. Or picnic blankets. When I finally told him that I think that he wears clothes that, to me, look hideous, I could tell that he was somewhat insulted. He chose not to be a dick about it (points for him), took it in stride, and said that maybe I ought to take him shopping. But, he said, someone else should come along. You might pick clothes that will only make me attractive to you [and not anyone else]. That's a joke. And, as women aren't meant to be taken seriously, so am I.
Our relations didn't get very far. Two months. It reached its end shortly after a fictitious zombie apocalypse in Tagaytay, conjured in jest on a trip with his friends. He wanted to be valiant and save me from the undead. I wanted to fight zombies. He wanted to impress his friends by saying he doesn't need to call anyone because I was with him. I said I would call a friend of mine, which I didn't realize made him look bad in front of his friends. He frequently reminded me that he wasn't ready to be in a relationship and though I liked him, I kept my distance and tried not to do anything that would make me seem, que horror, clingy. He wanted to keep his options open. So did I.
There are times when I feel something close to sad that our interest in each other became just another hump on the road, but this thought saves me: do I really want to be with someone who thinks that I am asking for it (it = perverted thoughts concerning my body) because I choose to wear a top that makes this climate change more bearable? I mean, it's really hot. Is it unreasonable to want to wear a bare minimum amount of fabric in public? It's not like I have enormous tits. I fell asleep in commute the other day and the driver called me "brad."
And, to rephrase a question that's been asked a million times before and probably a million more times in the future, how is it fine that he can casually tell me that he doesn't want me to dress him because he wants to remain attractive to other women, whereas I would diminish my chances of getting a regular partner in life if I said that I want to dress a certain way to retain some appeal? I might as well go back to the Middle East and keep wearing a shapeless black robe. My body, in any other fashion, must be seen only by my lover—otherwise known as my rightful owner.
I do not intend to rally on paper and do my "slut walk" with words. I don't contest the idea that women should be able to wear what they want, but I already do that. It's a debate that's settled in my head. A man attempted to rape me when I was wearing a normal shirt and yes, a short skirt, but I was wearing thick tights. Not even that experience stopped me from wearing the "sluttiest" things in my wardrobe. Besides, have you seen what my sex was wearing during the Victorian era? Do you honestly think no woman was raped during that time because they were wearing a skirt that reached past the feet (not just knees) and sleeves that tapered off at the wrist?
What bothers me is not that I am told what to wear, but that they (think) they have the right to tell me what to wear. Is my body not mine?
People debate about whether or not I have the right to prevent a human being from forming inside of me. What happens in my uterus is a social concern. I need a legislation that will entitle me to abort a pregnancy, even if the sperm came from an inebriated man I have never met in my life who felt like it's perfectly fine to stick his dick inside me without my consent. The vagina is public property. It's sold. It's bought. It's a thing that can be possessed.
No amount of fabric can cover that idea—that belief.
It is romantic, in a way, to be owned. It's marketed as belonging, a thought that even I find appealing. I do want to belong to someone. I'd wear an abaya until the day I die if the man I love wants me all to himself. But only if I too can possess him and make him feel shame should I find out that he has been giving what is mine to another woman (or man).
My body for his body, in the interest of fairness.