The following quote is a comment written as a response to the article, "The Ugly Reality of Transphobia in the Philippines":
"In the perspective of sex work, lives of transgendered sex workers is at risk in many ways. They have many stories untold, and Jeniffer's story is one. Given the circumstances her bringing the service man to the hotel herself, stories of transgendered sex workers is reverberating. If the service man really intended to hook up with Jennifer and he knows she was a transgender/transwoman and his purpose was to torture and kill her, I think it is right to say it is hate crime and the element of homophobia is present.

But as the case unfolds, her story is just like our transgender sex workers who don't disclose their gender to their partner. This practice also inspired Blakdyaks song 'modeling charing' (that I guess everyone listening to even gays themselves enjoys it not knowing the popular song promotes transphobia). The only difference is, Jennifer's life was taken and by rage."
The comment, in my opinion, seems to suggest that part of the reason Jennifer was attacked was because she did not fully disclose her status to the suspect.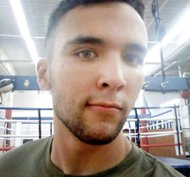 The headline a recent Philippine Star article decided to publish, "Pemberton did not know Laude was a transgender," also seems to suggest that her non-disclosure was relevant to the crime committed.
It's not.
The victim was killed NOT because she didn't disclose her transgender status. The victim was killed because Pemberton is a killer. The suffering that the suspect allegedly put the victim through is a criminal act, and can't be justified in any situation.
One can argue that there are situations where it's dangerous for a transgender to conceal her transgender status. However, it's also a fact that there are significant safety concerns that make it difficult for a transgender to be upfront about her status as well.
It is not the moral duty of a transgender woman to randomly volunteer information about her transgender status. She has a right to her own personal information, and it should be up to her, if and when she wants that information to be revealed. Coming out as a transgender woman to anyone is difficult. It's a personal and private struggle that cisgender people (people who are born with a gender identity that matches their biology) and heterosexuals will find difficult to understand completely. Whether or not she wants to share these private details is ultimately up to her.
Pemberton's "abrupt discovery" may have contributed to his rage, but it doesn't change the fact that he allegedly made a decision to cause a human being excess suffering because of what he may have perceived as a deceptive act.
Also, why are we making excuses for the violence committed?
If the victim was not a transgender woman, but a cisgender woman, would people still make excuses for the violence done?
Let's say that there was a man who exclusively slept with virgins. One day he consents to have intercourse with a woman who he assumed was a virgin. Then, before they have intercourse, the man discovers that the woman was, in fact, no longer a virgin. He feels deceived and decides to kill her. Would anyone be making excuses for the killer then?
The relevance of Jennifer's gender and profession is brought into question only because the crime happened in a community that is prejudiced against prostitutes, sex workers, and transgender women. If the same crime happened to a heterosexual, cisgender woman, it's unlikely that the public's response would be similar.
Even if a man was upset because he almost had sex with a person outside his preferences because of the latter's deception, he still shouldn't kill her. The same goes for this particular situation. A person who finds himself in this situation has a right to be upset, because he did not prefer to sleep with a transgender woman, but he still should not commit homicide.
Did Jennifer's failure to disclose that she was a transgender woman increase the risk of violence? Possibly. But even if the discovery of Jennifer's transgender status was what agitated the suspect, it doesn't change the fact that what Pemberton allegedly did was wrong.
Jennifer's failure to disclose her transgender status SHOULD NOT HAVE resulted in her death, and the only reason that it did, is because she was unfortunate enough to have had relations with a prejudiced killer.
The Philippine Star headline should have been written as, "Laude did not know Pemberton was a killer."
Image Source:
https://ph.news.yahoo.com/pemberton-did-not-know-laude-000000903.html