Conversations for a Cause is a series of interviews with celebrity freethinkers, part of an online donation drive to support ongoing Typhoon Yolanda (Haiyan) relief  and rehabilitation efforts.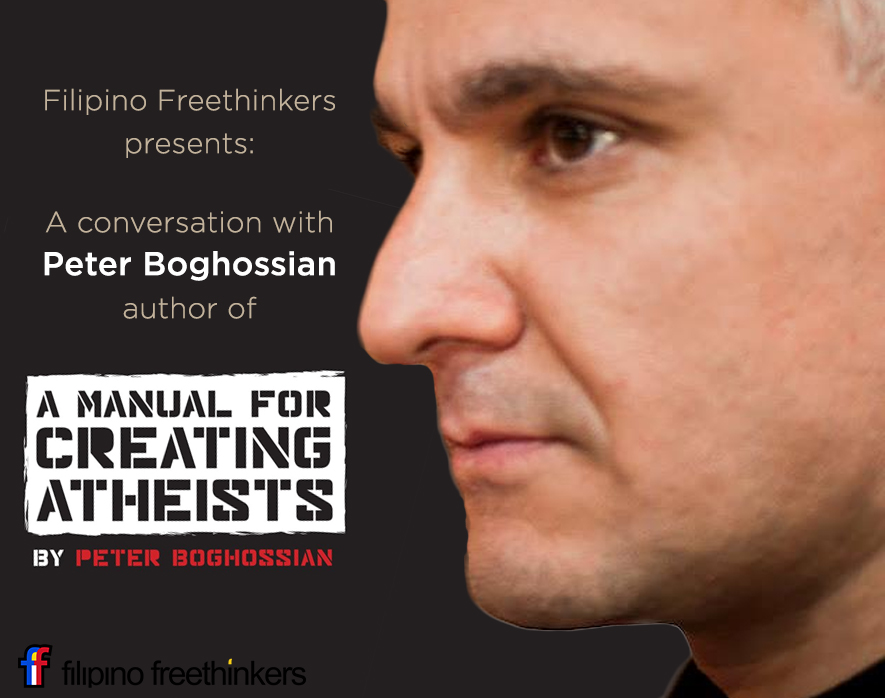 In this episode, Red Tani interviews Peter Boghossian about his book, A Manual for Creating Atheists. They talk about Street Epistemology, Peter's suggested method for performing interventions on people infected with the faith virus, and the practical and ethical differences between proselytizing with faith and disabusing people of their faith.
You may also download the podcast file here.