Location: Starbucks Drive-Thru, Libis, along C-5 (Google map)
Date: Saturday, October 13, 2012
Time: 2:30pm – 5:30pm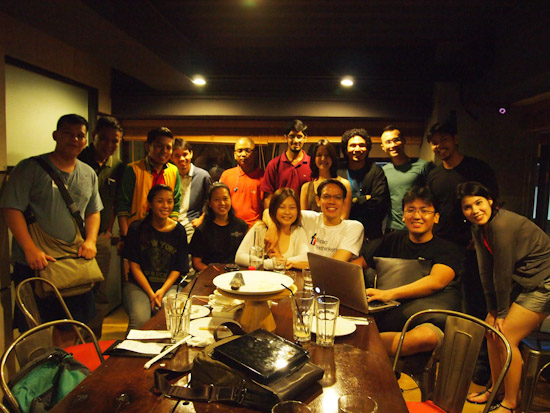 Discussion Topics
– Anti-Piracy Bill: Reasons for Opposition
– TRO on Anti-Cybercrime Act: What to do to make it stick
– Ethics of Hacking
– The MILF Treaty: Bangsamoro and its effects
After the meetup we'll be heading to The Shack in Marikina (see map for details) to celebrate FF member Glenda's birthday as well as Freethought Day!
Got questions about the meetup? Contact us at 0927 323 3532
* Newbies are welcome.
* Look for the FF sign (or the group of smart, sexy people).
* There is no required age, religion, philosophy, or IQ level.
* Discussions are informal yet intelligent (most of the time).
* You don't have to talk; you can just sit in and listen.
* Please abide by the code of conduct.