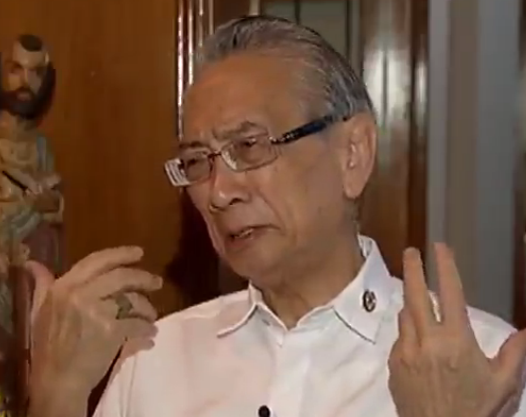 "I believe the allegations that bishops got Pajeros and other bribes are all true." Ex-CBCP President Oscar Cruz did not say this, but he should have just as well. Because although Oscar did not explicitly say it, his response to the bribery allegations was almost as good as an admission of guilt.
First, he never denied the allegations. Like Msgr. Pedro Quitorio, Oscar could have simply said that there is no truth behind the allegations. But neither of them did.
Nor did Bishop Bacani. It seems that he already knows that bribery went on. Because the only "if" in Bacani's mind is whether the bribery would be proven true:
"If proven true that some bishops are on take, it could dent the credibility of the Church," said retired Bishop Teodoro Bacani.
Oscar Cruz seems to agree. He is so sure that there are indeed bishops accepting bribes that he addresses them directly, and there is nothing implicit about this:
"I think those concerned should speak up… otherwise the whole hierarchy will be affected," said Cruz, a former president of the Catholic Bishops' Conference of the Philippines.

"Whether this is proven by the Philippine Charity Sweepstakes Office (PCSO) or not, they should come out. The truth will set you free," he said.
Again, by saying that the bribed bishops should come out "whether this is proven by the PCSO or not," Oscar is clearly saying that regardless of the outcome of PCSO's investigation, there is no doubt in his mind that some bishops were bribed.
If the ex-President of the CBCP himself is sure that there was bribery, then that's probably the case. Oscar should work with Father Robert Reyes and expose the corruption within their ranks. Oscar would only be consistent. And he'd be hitting two birds with one stone — isn't Oscar against both gambling and corruption? Otherwise, he would be just another CBCP hypocrite.