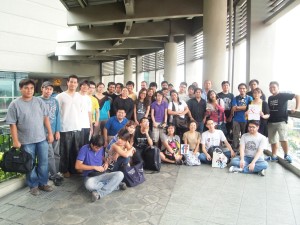 Location: Starbucks at Anson's Ortigas (across Podium) (Google map)
Date: Saturday, June 4, 2011
Time: 2:30pm – 5:30pm
Halfway through this solar orbit already! We're tweaking the home meetup day. We'll have the home meetup up Saturday while we go roaming on Sunday. Hopefully the coffee shops would have more space on Sundays.
Discussion Topics
– LGBT Month
– (Belated) Masturbation Month
– Objectification and Feminism
– Open Mic
After the meetup we go for dinner and beer drinking at Congo Grill (see map). If you're not a meetup regular and can't make it for the meetup but would like to go for the post meetup, please indicate on a post in the wall or comment so we can contact you.
* Newbies are welcome.
* Look for the FF sign (or the group of smart, sexy people).
* There is no required age, religion, philosophy, or IQ level.
* Discussions are informal yet intelligent (most of the time).
* You don't have to talk; you can just sit in and listen.
* You don't have to buy anything from Starbucks.