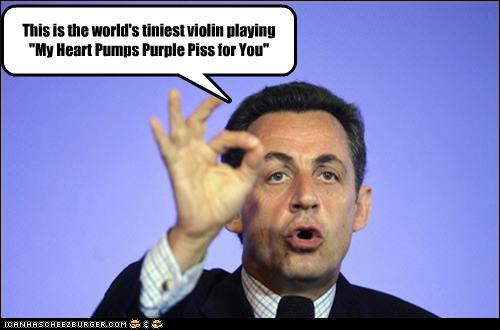 Proof once again that the Catholic Church is a big, spineless bully: Attempting to play the victim when people start calling out their anti-gay bullshit.
People who criticise gay sexual relations for religious or moral reasons are increasingly being attacked and vilified for their views, a Vatican diplomat told the United Nations Human Rights Council on Tuesday.

Archbishop Silvano Tomasi said the Roman Catholic Church deeply believed that human sexuality was a gift reserved for married heterosexual couples. But those who express these views are faced with "a disturbing trend," he said.

"People are being attacked for taking positions that do not support sexual behaviour between people of the same sex," he told the current session of the Human Rights Council.

"When they express their moral beliefs or beliefs about human nature … they are stigmatised, and worse — they are vilified, and prosecuted.

"These attacks are violations of fundamental human rights and cannot be justified under any circumstances," Tomasi said.
What pisses me off the most is that while this news report was written in the context of the church's activities in Europe, it is also an issue I find close to home; One I literally found in my own backyard.
As you've seen in my previous article, the RCC has gone as far as attempting to indoctrinate innocent young minds with their brand of hatred, while their leaders have had the audacity to demand that matters such as women's welfare should not be forced on their schools, because it would infringe on their religious "moral" teachings.
It's a blatant double standard that's become a signature of RCC apologists, and the more they try to play this game, the more I am convinced that these bigots deserve no respect.
They are, of course well within their rights to talk about their stance on homosexuality. But the same rules apply to us too. And while they may bitch and moan, they can't invoke "blashpemy" or religious discrimination when we decide that enough is enough – at least not anymore – and actively call out these shameless motherfuckers for the cretins they are.